Due to our in-house multimedia expertice we are able to offer total pre and post production services; from story boarding and conceptualization to audio and video production services and post editing finish.
And because we know our tools we can advise on the most cost-effective and streamlined solutions without compromising production excellence. This frame is taken from the "Scandal" music video featuring the music of Critical Mass and a cast of children walking across a frozen snow covered lake in March. They were real troopers!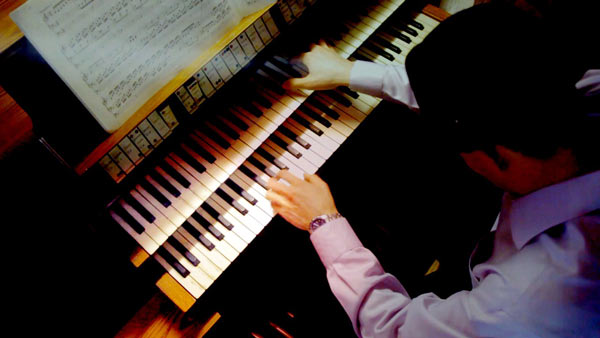 Here, organist Joseph Platt performs in the music video, Scandal.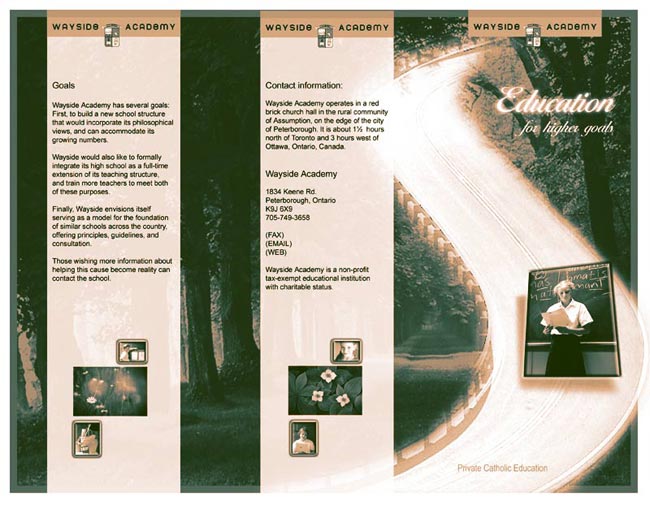 Design of a 3 fold brochure for the private Catholic School, Wayside Academy, involved a complete design and limiting the press run to a 2 colour duotone process -- giving shaded gradients between the two pantone colours and mimicing more costly colours. A considerable savings for our client.