Optimized groupware features allow efficient content updates from all offices within the diocese and external pulls on timely content -- quickly and effectively.

A collaborative CMS structure for the Diocese of Hamilton allowed all dicastries and library services to work in an intranet with a uniform front end design.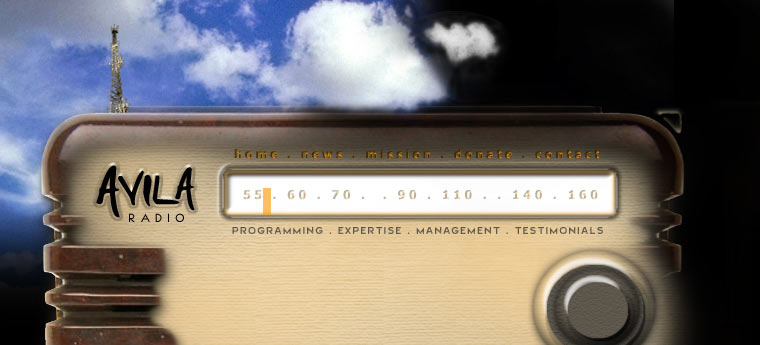 Here is the basic Avila Radio design which was used to hold Flash multimedia elements in the public front end and give a doorway for a back-end team collaboration.
We designed and created The Diocese of Peterborough's official newspaper using Adobe In-Design. Training of the staff in peer-workflow was also included. With its cutting-edge design and spiritually sensitive presentation it gave the local bishop a clear and attractive media channel into parishes.